Location & Directions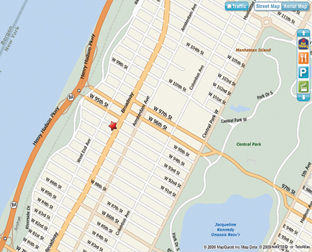 Conveniently Located
Qi Li Acupuncture Center is conveniently located on the north side of 94th Street between Broadway and West End Avenue.
257 West 94th Street
New York NY 10025
Directions
• By train, take the #1, #2 or #3 to 96th Street.
• By bus, use the M5, M7, M11 or M104.
• For driving directions, just click on the map above.