Testimonials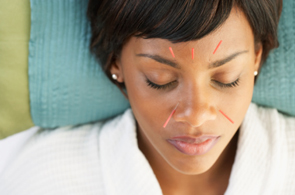 Wonderful Break from Pressure of NYC Work!
"With two jobs fully occupying my weekdays and weekends, I finally found the time to visit the clinic one week ago. My back was in such pain and I had difficulty sleeping at night. At Chi Li Acupuncture Center, the therapists here deliver a deep-tissue massage that effectively relieves pain and stress. I slept like a baby that weekend. I will have to find time to pay them a visit as soon as possible. I highly recommend a massage there to everyone!"
- David Smith
Thanks Chi Li Acupuncture Center
"I had difficulty sleeping well at night. Chi Li Acupuncture & Acupressure Center provides the most effective bodywork I had ever experienced. I slept so well that I felt all energized and ready to fight again. Chi Li Acupuncture & Acupressure Center has become a part of my weekly routine."
- Mark Silvia
It is Magic
"I could not control my weight though I tried many times before. Thanks to my friends' recommendation, I decided to give Chi Li Acupuncture & Acupressure a try. (Certainly, an excellent decision on my part!) After a period of acupuncture, I lose 10 pounds! I highly recommend Dr. Qi for all who want to lose weight."
- Anonymous
Highly Recommended
"I have come twice to the Chinese Acupuncture & Acupressure Center and am extremely happy with the Qi Gong Tui Na. Paul has given me both times and I have honestly never had a better massage or felt so good afterwards. I have already convinced one friend to try it and he loved it. Many people in my family are planning on coming as well."
- Alex
Walk-ins are welcome. House calls are available upon request. Most insurance accepted.